Story Teller & Marriage Maker
Gold Coast, Byron Bay, Brisbane and Beyond!
CONGRATULATIONS - YOU'RE ENGAGED!
LET'S WORK TOGETHER & CREATE YOUR DREAM WEDDING.
STORY TELLER AND MARRIAGE MAKER
After a decade of experience marrying couples across South East Queensland and beyond, Sarah is regarded as one of Queensland's most respected marriage celebrants.  
Her ceremonies are known for being fun, energetic, engaging, warm and meaningful.
Her background in Radio and Television help to ensure she nails the ceremony performance, and her love of people ensures she connects with your guests and most importantly with you – the couple getting married. She prides herself on ensuring you feel calm, allowing you enjoy one of the best moments of your lives.
As well as committing 100% to each and every couple she works with, Sarah runs The Celebrant Society, a community of over 500 celebrants across Australia and New Zealand. She is also a wife, sister, friend and mum to three beautiful (& sassy) daughters.  
Sarah is based at the Gold Coast with her husband, three kids, one big ass dog (a new foundland,) lorrikeets, two horses and two love birds.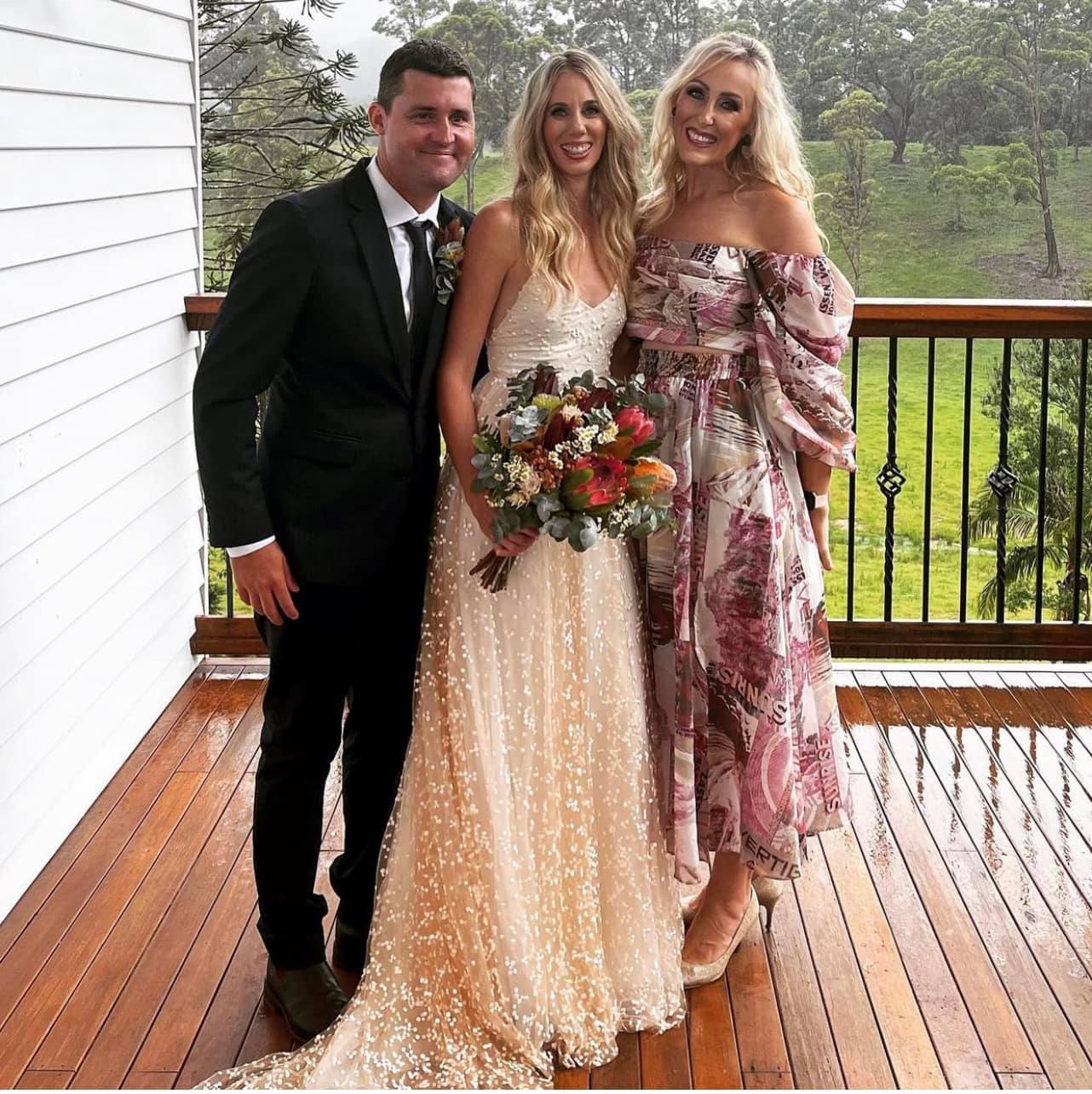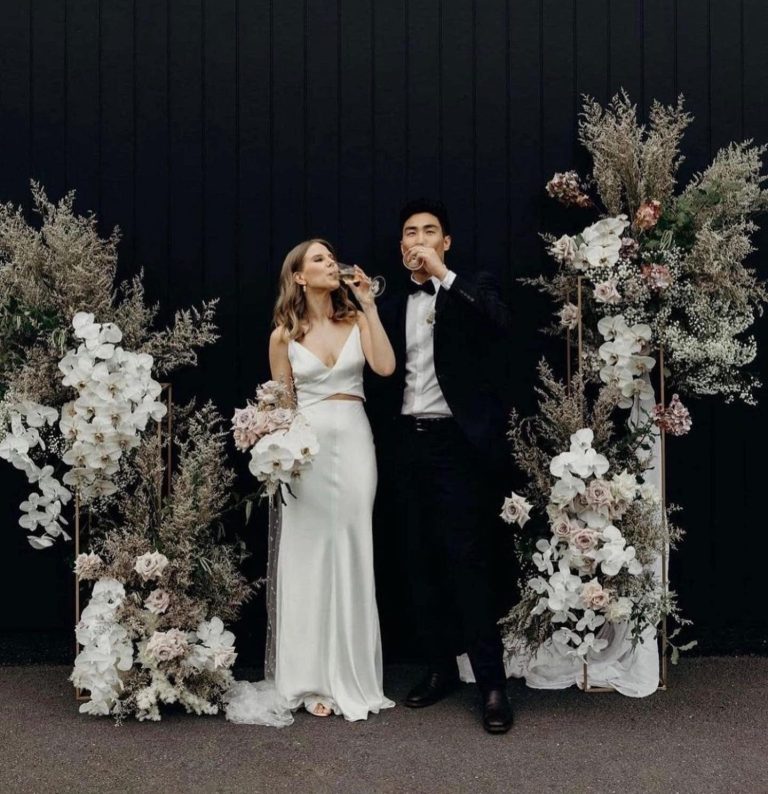 "Sarah, you're the ultimate party starter. We belly laughed and ugly cried throughout the best ceremony we've ever been too, (ours!).
We loved your energy, your spirit, your cheeky sense of humour. Our guests are still raving about how good our ceremony was - all thanks to you."
HAPPY words FROM MY COUPLES
Sarah, You added such special elements to our day and have been so helpful in every aspect– from filling out all the forms correctly and writing our vows – to changing my name! Couldn't recommend you highly enough, we're forever grateful for how personal and beautiful you made the most important moments of our wedding.
Natalie & Luke
"Sarah, is in a league of her own when it comes to officiating marriages. Our ceremony was a dream - magical, warm and oozing with love. It was everything I imagined and more. All facilitated by your incredible planning, communication, chemistry and charisma. You tailored our unique ceremony seamlessly. If you want quality assurance on your big day, Sarah is your celebrant."
Laura & Chris
"We fell in love with Sarah's bubbly fun personality, she was exactly what we were looking for! We were so nervous about the ceremony however she made us feel so comfortable and relaxed and was always so helpful. We would 100% recommend Sarah to anyone Xx"
Sharni & Luke
Sarah was fun,
bubbly
, professional and ran our ceremony seamlessly. She was responsive and helpful with all planning aspects.
Apart from us, she was hands down the most important person on our wedding day, forever in our hearts.
Each couple & THEIR own style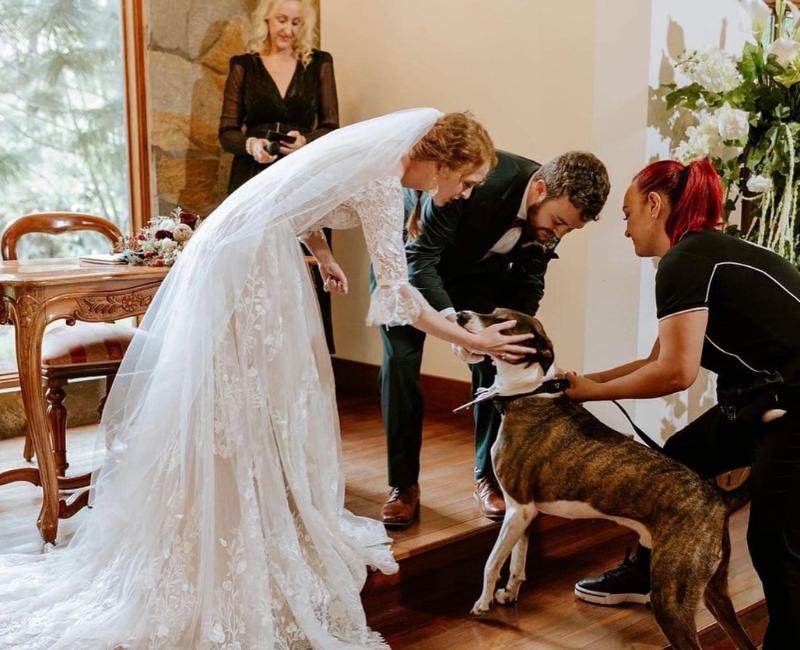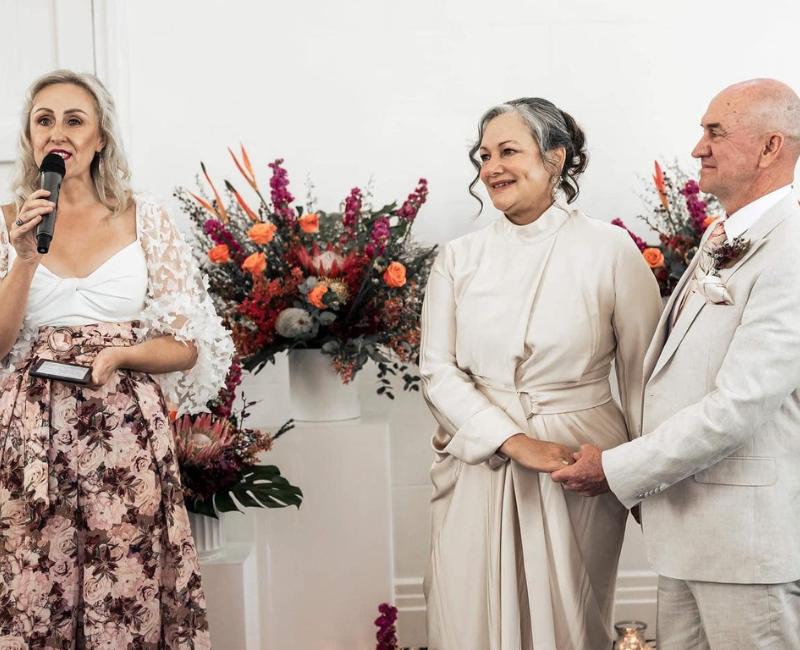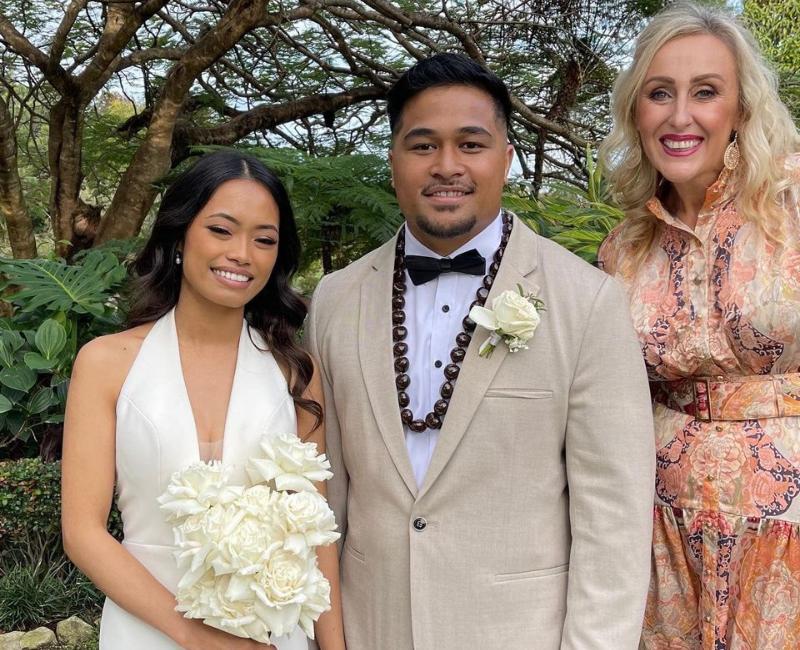 It feels totally natural for me to be in the role of Wedding Celebrant because I genuinely like people and enjoy organising events. My approach is fun, modern, youthful and fresh ensuring a professional and calm ceremony giving you the opportunity to just enjoy your day. 
I take the time to get to know you and ensure that your ceremony is reflective of you and your personalities. You can choose to go traditional or I have loads of ideas on how we can personalise your ceremony. Your friends and family will think we are lifetime friends and my goal is to have everyone laughing and crying and feeling all the feels. I'll bring the good vibes to your ceremony setting the tone for an amazing day to follow 
Did someone say 'elopement queen?' I love. love, love elopements and am happy to marry you in a hot air balloon, under a waterfall or on a stand up paddle board floating down the river!
There's something magical about the intimacy of an elopement – all the feels without all the stress.
Hit me up about how we can create the perfect elopement / micro-wedding for you.
Not everyone wants the bells and whistles of a big white wedding. Do you want simplicity and just want to get the job done – or perhaps you are heading overseas for a destination wedding and want the legals done here. No worries.
This is my Legals Only ceremony – short and sweet but with a bit more feels than under the fluorescent lights at the Registry Office. You choose whether you want to marry over the kitchen bench or at a place special to you.
In and out in under 5 minutes.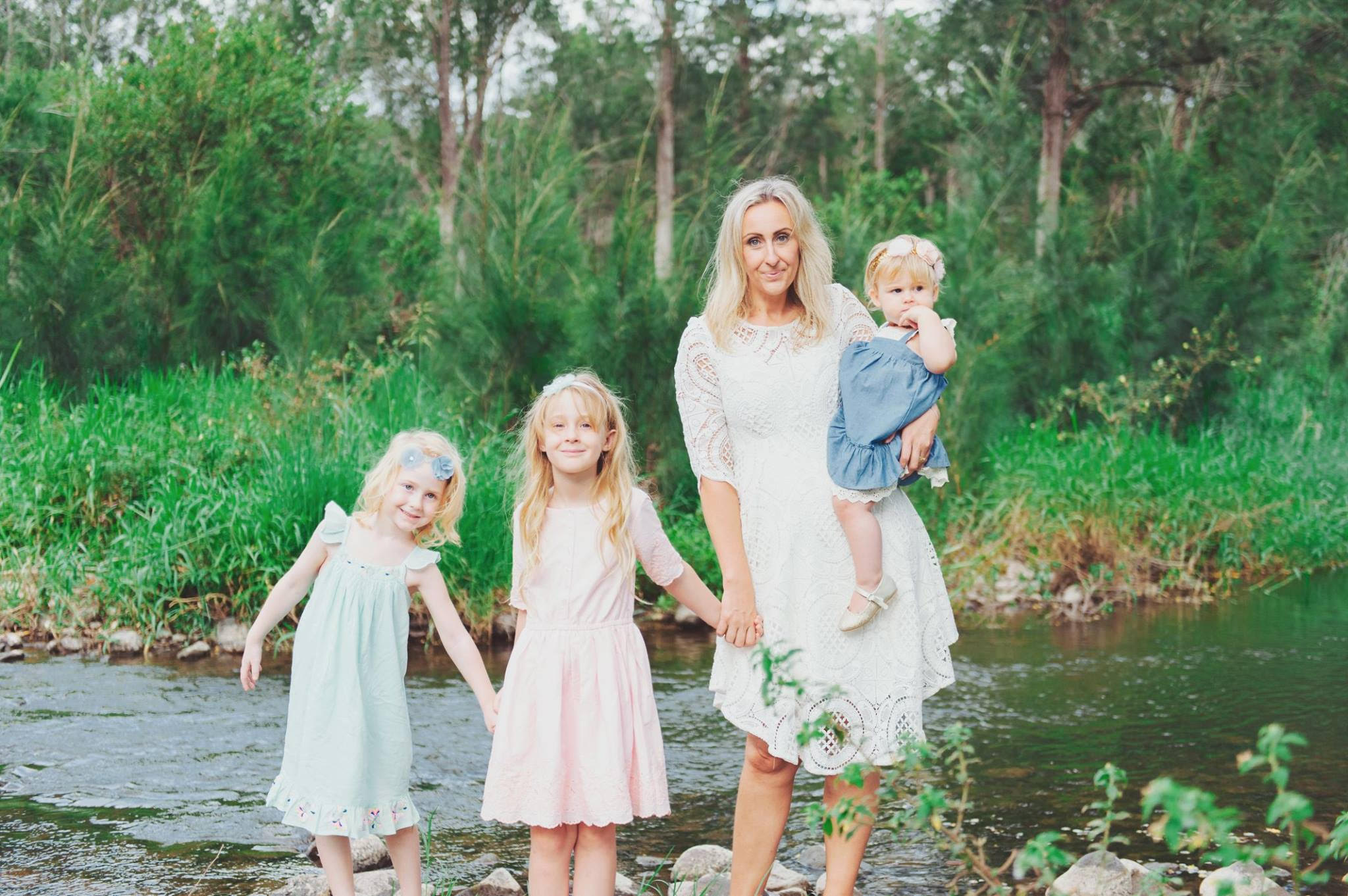 PLANTING A TREE IN HONOUR OF YOUR MARRIAGE
I'm passionate about mother nature, hell I'm almost a tree hugger. My family and I spend so much time in the great outdoors and planting trees for each couple I marry gives me great joy. 
I truly believe that positive changes are tiny ripples which lead to big change, creating a very powerful effect. For each wedding booked – I donate for trees to be planted in your honour via Greenfleet – plus make a donation to help restore habitats for Koalas. 
Your marriage will revegetate protected Australian native forests, removing carbon from the atmosphere and creating habitat for koalas and other endangered wildlife.  A gift that will last generations, making a difference that's truly meaningful.